September is Healthy Aging Month, a national observance month celebrating positive lifestyle. Healthy aging is designed to bring national attention to the positive things of growing older. Healthy Aging helps promote taking responsibility for one's health, physically, mentally, socially, or financially.
Tips For Healthy Aging
● Exercise – physical activities control many illnesses like blood pressure, heart disease, strokes and many other illnesses. Adequate recommended exercise time is 3-5 days/ week for 30 minutes.
● Diet – Decrease salt intake. A diet rich in sodium has been linked to high blood pressure, stroke, and heart attack—all good reasons to try not to overly salt your food. Adding more fiber to your diet can help lower cholesterol, control your blood sugar, as well helping maintain good digestive health.
● Mental – Be realistic with what you can accomplish. Learn to say no, don't overwhelm yourself with a to-do list.
● Social – Volunteering is a great way to keep well socially. Being of service is an excellent way to bring happiness into your life and not focus on yourself. Refocus on others and volunteer your time and expertise.
The observance month began more than 30 years ago. September was chosen as the second time of the year to celebrate positive aging, in addition to May being Older Americans Month.
Adults should always remember to make positive lifestyle choices. It's always important to take care of yourself no matter the age. Making life changing decisions to better your life is one of the many great things we can do for ourselves. Adults and the aging should be aware of brain health as well; everyone's brain changes as they age. Not smoking and getting enough sleep are very important in aging healthy.
Taking a proactive approach to aging by adopting healthy habits and behaviors, managing existing health conditions, and staying connected to your community are great ways to age healthy. Consider practicing the tips above to help you stay active and independent as you age.
Adults should get regular check-ups and visit their primary doctors for regular visits. Regular check-ups can help detect diseases in early stages.
If you or an aging loved one needs home care help in Elizabeth, NJ to maintain wellness and independence, please call our office at 908-590-1759.
.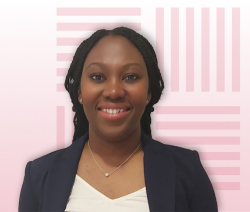 Latest posts by Lorraine Arkaifie, MSN, AGPCNP-BC
(see all)