Training and development are essential in the home care business because this field is ever-changing and dynamic. To guarantee the best services, it is imperative we stay current with our care techniques and practices. Adult Alternative Home Care uses Home Care Pulse's Training Portal. This training program is used to expand our caregivers' skill set and build expertise. Our goal is to ensure that each caregiver can tackle any situation that could possibly arise, especially since caring for the elderly can be challenging. Our online training platform offers a substantial number of courses, covering employee and client safety, time management, hospice tips and infection control, amongst many other topics. As part of our onboarding process, newly hired caregivers are assigned state mandated courses on the topics of infection control, blood borne pathogens, abuse, ethics and safety. Caregivers also have the option to search and review other topics that they need refreshing in.
The benefit of having an online training portal is that caregivers can assess resources anywhere they are with internet connection on their mobile phones, tablets or desktops.
Training is always beneficial for employees. Whether one is looking to expand their current knowledge or learn something new, they can apply this expertise to their current position or to new endeavors. Adult Alternative Home Care encourages and supports continual growth and development.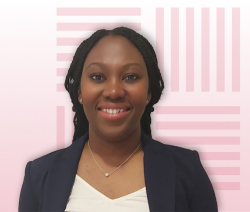 Latest posts by Lorraine Arkaifie, MSN, AGPCNP-BC
(see all)