Lack of sleep takes an immediate toll on your brain and your body. When you have even one iffy night of sleep, your cognition and memory are both impacted. You have physical responses to that lack of sleep, too. When you're trying to take care of an aging family member and you're losing sleep, that's going to work against you. It's time to find solutions that get you the rest that you need. Try these tips and consider hiring 24-hour home care before caregiver burnout becomes a reality.
Assess What's Causing the Sleep Loss
The first step is to look more closely at what is causing you to lose sleep. Is the problem side effects from medications you're taking or a health issue? Or are you worried about your elderly family member and losing sleep because of that? Another possibility is that you're quite literally doing way too much yourself and you are both too exhausted and out of time to sleep well.
Get Support from 24-Hour Home Care
One of the biggest reasons for family caregivers to lose sleep is that there is just so much to do as a caregiver. Bringing in 24-hour home care providers can allow you to be there for your elderly family member when you're able to be there and know that she's safe when you need sleep. Elder care providers know what to watch for when helping your senior so that you can relax and do what you need to do.
Talk with Your Doctor
If you have any suspicions at all that your sleep issues might be related to a health issue, reach out to your own doctor. You can't keep being there for your senior if you're struggling with your own health issues. Once you put solutions in place, you're going to be in a better position to be the caregiver that you want to be for your elderly family member.
Check All of the Sleep Hygiene Boxes
Most people know what to do to get better sleep, but just don't do it. The basics of sleep hygiene involve not having caffeine before bed, avoiding screens and blue light a couple of hours before bed, and keeping your sleep environment comfortable and conducive to sleep. It's also important to make sure that you're getting to bed at a decent time so you can get up consistently. If you've been falling behind on some of these solutions, get back to the basics.
Take Care of Yourself So You Can Take Care of Your Senior
The better you take care of yourself, the easier it's going to be to take care of your elderly family member. That means letting 24-hour home care providers help your senior when you can't so that you can rest. It also means eating right, exercising, and taking time for yourself so that you can recover.
Being a family caregiver doesn't have to be all-consuming and it honestly shouldn't be. If you're not getting the rest and the sleep that you need, you're not going to be able to be effective in any area of your life, including caregiving.
If you or an aging loved one is considering 24-hour home care in Shorthills, NJ, please contact the caring staff at Adult Alternative Home Care today. (888) 664-1769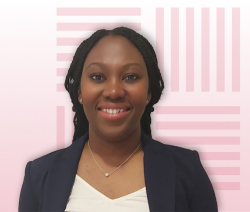 Latest posts by Lorraine Arkaifie, MSN, AGPCNP-BC
(see all)