Is your senior complaining about needing something to do? Retirement can be fun, but when a senior can't move around as much as they used to, it can lead to boredom. Too much boredom can lead to unhappiness and even depression. Have they considered trying a classic game like chess? There are many reasons why chess can be a great game for seniors. Here are just a few ways chess can benefit your senior, and how home care assistance can support their efforts to keep busy.
Chess Makes a Senior Think
The first thing you might think about chess is that it's hard. You have to remember the moves each piece can make and pay attention to where your opponent moved as well. This means your senior has to think about each step and anticipate the other players' steps. Your seniors will use their brains to play this game, making it a healthy way to keep entertained.
It's Easy to Obtain
The nice thing about chess is that it is a game you can pick up in almost any store, and it is not too expensive. You don't have to spend thousands of dollars to play this game; you can pick up even a second-hand one for cheap! This makes it a game that almost anyone with an interest can play.
This Game Can Be A Way To Socialize
One of the best things about playing chess is it is a good way to socialize. Home care assistance will get to know how your senior loved one thinks but also has the time to talk to them during this game. If your loved one wants to start playing other opponents, games may be hosted in parks or the community. This allows your loved one to get out of the house with the excuse to do something easy and something they enjoy.
It's a Connection
When one senior loves chess, they can easily go out and find others who also love it. This is a great way to start a conversation and is a way to instantly connect with other chess lovers. Your seniors should find ways to connect with others because it will minimize how alone they feel, which can help them age in place while staying happier.
Chess Is a Wonderful Stress Reliever
When your senior has something to focus on, it can help them limit outside stress. You may think that this game requires so much concentration that they can't relieve stress, but that's not true. If your senior needs to take a step back from something that has been causing them emotional distress, chess might be the best way for them to do that. They can have something to concentrate on, which can help them remain calm in the moment, and that will have a huge impact on their mental health.
The Game Is Fun
Once your loved one learns all of the rules, they will start to enjoy the game. This is something that they can play no matter how old they get, and it can help them meet new people. All of this is very fun.
If you or an aging loved one is considering home care assistance in Union, NJ, please contact the caring staff at Adult Alternative Home Care today. 888-664-1769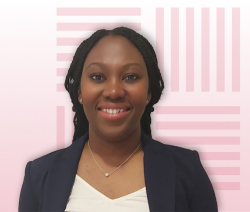 Latest posts by Lorraine Arkaifie, MSN, AGPCNP-BC
(see all)