Perhaps laughing is the best medicine, after all. A growing amount of studies have demonstrated that laughter has actual and substantial health benefits, even though it cannot cure major illnesses. When your senior lives alone, they may stop laughing as much as they once used to. It's important to stop by and see your elderly loved ones and laugh with them. There are unique benefits to laughing that nothing else can do for you.  If you can't be there as frequently as they need, or you live far away, home care can step in to provide companionship and laughter for your senior.
Here are a few ways that laughter can be beneficial for your senior:
Laughter May Be Better for Dementia Patients
The University of New South Wales researched and concluded that laughing may be more beneficial than medicine for elderly people suffering from Alzheimer's disease. Subjects with dementia who saw a humor therapist frequently while in a nursing home had 20% lower levels of agitation than those who got regular treatment, which included antipsychotic medication. And the benefits of laughing much outweigh the risks of taking antipsychotic medication.
A Senior's Body Responds to Laughter the Same Way as Exercising
According to a 2010 research presented at the Experimental Biology Conference, Repetitive laughing has the same effect on the body as moderate exercise. According to a study published in the American Journal of Clinical Nutrition, people who laugh regularly have better health and a reduced risk of disease than those who don't. Staying active during your elderly years is an excellent strategy to maintain good health. However, some elderly people may need support with their physical exercise routines.
Laughter Can Lower Your Blood Pressure
Laughter has been shown to improve cardiovascular health in several studies. As a bonus, it's one of the quickest and most straightforward strategies to drop your blood pressure. In recent research, middle-aged and older people were divided into three groups: a control group, a laughing group, and a music group. After three months, participants' blood pressure dropped by 5–6 mmHg in the music and laughing groups. Professional in-home care for the elderly may help them maintain their health as they get older.
Laughing May Help Depression
Even though academics have established several correlations between the two, the relationship between laughing and mood remains exceedingly nebulous. According to one research, persons with depression who could have a positive attitude and keep a good sense of humor reported feeling better. It's been shown that individuals who often laugh, even when they're under a lot of stress, are less likely to become sad or nervous in the long term. Laughter may be seen as a means to fool the brain into a new "default" state of happiness by "remembering" how to be joyful.
How Home Care Can Help Your Senior Laugh More
If your senior is determined to age in place and live independently, it's time to consider hiring home care professionals. These are people who will act as companions and help ensure your loved one is living healthy and sticking to a routine that promotes quality. Home care can be one of the best assets for your seniors, and they can be laughing companions too.
If you or an aging loved one is considering home care in Shorthills, NJ, please contact the caring staff at Adult Alternative Home Care today. (888) 664-1769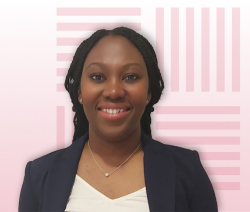 Latest posts by Lorraine Arkaifie, MSN, AGPCNP-BC
(see all)