Your dad's last check-up led to the discovery that his shoulder pain required surgery. His doctor warns your family that shoulder surgery can lead to recovery times lasting several months. In that time, he needs to follow directions to ensure his shoulder heals correctly. His doctor highly recommends arranging home health care services immediately following the surgery. You have plenty of questions. Here are some of the most common questions about home health care after surgery.
Ask the Surgeon for Specific Care Instructions
Your dad will be given a sheet to follow with post-surgery care instructions. Make sure you get a copy of it. Many of the items on the list may be difficult for you to help your dad manage.
Go through that list with other family members and create a schedule of who is available to help. Remember that it can take six months for your dad to fully recover from shoulder surgery, so whoever helps him is going to be investing time for half a year.
Skilled nurses may be helpful in the first week or two. Talk to the surgeon about the benefits of skilled nursing care. With a referral, your dad's Medicare may cover some of the cost of home health care.
What Does Home Health Care Do to Help?
Home health care nurses help your dad in several ways after his surgery. One of the important services is medication administration. Your dad will be on prescription pain relievers for a few days. They can make him pretty drowsy, and you don't want him taking too many.
The other issue can be how well these medications relieve his pain. If they're not helping enough, his nurse can consult with the doctor to come up with other ways to relieve the pain. You won't have to keep taking him to the hospital.
Nurses can clean and dress his surgical incision. You may not recognize if his wound is healing properly, but his nurse will know. The incision can be cleaned as directed, checked for infection, and rebandaged.
After major surgery, there is the risk of a blood clot. Your dad's nurse will know the signs of a problem and let doctors know. This can be important in preventing a clot from moving and causing severe health issues like thrombosis.
Taking your dad's blood pressure and pulse for several days is helpful. Especially when he's on medications and experiencing pain that can raise or lower his blood pressure. His nurses will record these readings and let his surgical team know.
A specialist in home health care can answer your questions and help you understand pricing. Talk to an advisor today to discuss your dad's needs for skilled nursing care at home and other home health care services. Make sure he has the support he needs as he recovers from surgery.
If you or an aging loved one is considering home health care in Union, NJ, please contact the caring staff at Adult Alternative Home Care today. (888) 664-1769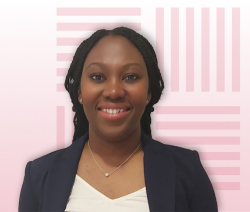 Latest posts by Lorraine Arkaifie, MSN, AGPCNP-BC
(see all)