Osteoporosis is a common condition that affects many seniors over 60 years. Some of the symptoms associated with the disease include changes in posture, shortness of breath, height loss, pain in the lower back, and bone fractures. These symptoms can hamper day-to-day activities, making older loved ones dependent on family and friends.
It is critical for family members taking care of osteoporosis patients to improve the quality of life at home and ensure they remain mobile and healthy. An in-home care expert can handle all the heavy lifting, allowing you to focus on other important aspects to encourage healthy living. The following tips will help you manage the condition at home.
Exercise Daily
If an older loved one is diagnosed with osteoporosis, ensure daily exercises are part of the life changes. Studies show that regular physical activity helps to improve balance, muscle strength, and posture. In addition, routine exercises minimize the risk of bone fractures and help manage pain which usually affects the quality of life. A trained in-home care specialist can customize a training regimen that targets critical areas without risking injuries or further deterioration. Caregivers work with their physiotherapists and other medical practitioners to perform exercises correctly.
Pay Attention to Diet
Seniors with osteoporosis must eat many fresh vegetables, fruits, and whole grains. You should also incorporate calcium-rich foods like spinach, dairy, cabbage, kale, Brussels sprouts, salmon, tuna, and eggs. With that in mind, junk foods, canned foods, and processed oils should be avoided to prevent the condition from worsening. Physicians recommend osteoporosis patients take vitamin D and calcium supplements as prescribed, and an in-home care professional can help. Encouraging older loved ones to quit vices like smoking is also advisable, as it absorbs calcium, weakening bone density.
Sun Exposure
Did you know that sun exposure in the morning induces vitamin D production? Osteoporosis patients should soak in the sun for at least half an hour daily to enhance bone density and overall health. Since seniors try to avoid physical activities as much as possible, you can hire a trained in-home specialist to ensure your loved one spends time outside. Another reason to consider professional help is to ensure the senior engage in other outdoor activities and social interactions.
Prevent Falls
As mentioned, osteoporosis affects bone density and posture, increasing the risk of falls. Frequent falls can cause bones to break and the severity of the disease. You can alleviate such safety risks by removing carpets and rugs and drying the floor after cleaning to prevent slippery surfaces. Although there are several causes of accidental falls among seniors, working with an in-home care service can ensure you cover all the critical areas.
Hire a Professional Caregiver
An older adult has needs that should be addressed with a specialist, especially following an osteoporosis diagnosis. If you need help to improve the quality of life for an older loved one, schedule a consultation with a certified caregiver. This allows you to leverage their extensive knowledge and experience to make a recovery at home possible.
URLs:
https://www.nhs.uk/live-well/bone-health/keep-your-bones-strong-over-65/
https://www.nia.nih.gov/health/osteoporosis
If you or an aging loved one is considering in-home care in Hillside, NJ, please contact the caring staff at Adult Alternative Home Care today. 888-664-1769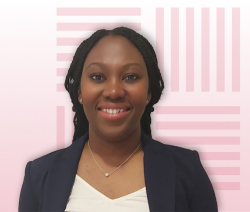 Latest posts by Lorraine Arkaifie, MSN, AGPCNP-BC
(see all)