The majority of adults who undergo shoulder replacement surgery are between the age of 60 and 80. Your mom needs this surgery, but her doctor warned you that she'll need a lot of support after. It's expected that your mom will go home either the same day or the day following her surgery. Before she's going to be discharged, it's recommended that you look into skilled nursing care. Here are a few of the many benefits of skilled nursing care for your senior following a surgery.
Monitoring of Vital Signs
Monitoring your mom's vital signs is something skilled nurses do for her. She may be taking medications that cause a drop in blood pressure. Over-the-counter NSAIDs can increase blood pressure. If your mom has high blood pressure, it's important that someone keeps monitoring her blood pressure and pulse after taking pain medications.
With skilled nurses at her home, your mom has a trained medical professional available just in case she has a sudden drop or increase in blood pressure. Her nurse can talk to the doctor about the next steps to take.
Pain Management
Pain following a shoulder replacement surgery usually lasts several days. It may be worse on the second or third day. Your mom's surgeon may prescribe pain killers that she shouldn't take alone due to the side effects like drowsiness and dizziness. If the pain is severe, she may need IV or injectable medications to ease the inflammation.
Skilled nursing care helps with medication administration. Nurses can set up IV lines and give injections to help with pain and inflammation. If her pain isn't being managed by the medications she's on, her nurse can talk to the surgeon to find other options.
Physical Therapy
Weeks of physical therapy are recommended after shoulder surgery. Your mom can work with a physical therapist in her home rather than having to find someone to drive her to her PT appointments.
Wound Care
Wound care is crucial because infection is a risk following any surgery. Your mom's incision has to be kept clean and dry. With skilled nursing care, her nurse can change the bandages, check for signs of infection, and apply new bandages.
If there is an infection or as a preventative measure, your mom's doctor may recommend antibiotics through an IV. Instead of having to stay in the hospital or go to a clinic to get the IV infusion, a nurse can come to your mom's home and administer the IV and medications there.
Getting Started
How do you arrange skilled nursing care? It's easy. Start by asking your mom's surgeon what her care needs will be in the following days and weeks. You can help her with things like meals and housekeeping. You may not have the training or knowledge to help with tasks that are more medical in nature.
For tasks like incision care and medication administration, your mom needs more help than you can provide. Nurses offer that assistance. Call or go online and reach an expert who will answer your questions and help you get started.
Sources:
https://www.orthohealth.com/shoulder-replacement-surgery-faq-with-dr-timothy-pater/
If you or an aging loved one is considering skilled nursing care in Hillside, NJ, please contact the caring staff at Adult Alternative Home Care today. (888) 664-1769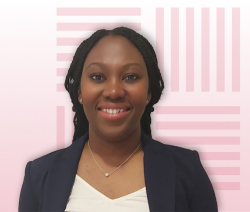 Latest posts by Lorraine Arkaifie, MSN, AGPCNP-BC
(see all)