ALS Awareness Month, which occurs every May, is a time where numerous organizations and communities get together to spread awareness regarding the disease called amyotrophic lateral sclerosis (ALS). This is important so that more and more people recognize the disease and understand how those with ALS can be helped. Here is all that you need to know about the month.
HISTORY OF ALS AWARENESS MONTH
Amyotrophic lateral sclerosis is a rare neurological disease affecting nerve cells that control voluntary muscle movement. Individuals with ALS experience a degeneration of their motor neurons, which causes the muscles to stop receiving the signals needed to function. After a certain time, the brain completely loses its ability to control voluntary movements, hence, people with ALS are unable to walk, move, or even breathe properly.
Considering the damage ALS can do, it became essential to spread the message regarding the disease so that people could treat it at an early stage. Though there is no cure for ALS, early detection can help in improving the quality of life of those with the disease. In 1985, the ALS Association, a nonprofit organization created for those with ALS, was formed. The ALS Association's aim was to enhance the quality of life of patients with ALS and also pave the way for research regarding ALS treatment and cure.
In May 1992, a resolution was passed by the United States Senate to appoint May as National Amyotrophic Lateral Sclerosis Awareness Month. Since then, every year numerous charity events and programs that focus on providing information regarding the disease have put in a great effort to bring attention in the U.S. to the existence of ALS. The events also promote the need for more funds and investment in researching for a cure for the disease. The ALS Association also created a U.S. postage stamp in 2008 to promote ALS Awareness Month.
ALS AWARENESS MONTH TIMELINE
*1869   The Disease is Identified
French neurologist Jean-Martin Charcot discovers the disease.
*1939   Brought to the Forefront
Yankees player Lou Gehrig develops the disease.
*1963   A Tragic Diagnosis
Stephen Hawking is diagnosed with ALS.
*1993      The First ALS Gene
The first ALS gene called SOD1 is discovered.
FIVE INTERESTING FACTS ABOUT ALS
1. A 2016 report
The Center for Disease Control and Prevention estimates that 14,000 to 15,000 Americans have ALS.
2. Gender plays a role
ALS is more likely to develop in males.
3. The physicist with ALS
Stephen Hawking had ALS for 55 years.
4. The need for intimacy remains
ALS does not affect one's sexual drive.
5. ALS Ice Bucket Challenge
In 2014, over 1.2 million videos of the ALS Ice Bucket Challenge were shared on Facebook.
ALS Awareness Month, observed in May, is a time to recognize the positive work Paralyzed Veterans of America is doing to secure benefits and treatment for veterans with amyotrophic lateral sclerosis(ALS), also known as Lou Gehrig's disease.
"ALS progresses so fast and it's such a short time that a person with the disease can live," said Lana McKenzie, associate executive director of medical services at Paralyzed Veterans of America. "This is one of the most challenging diseases for researchers to find a treatment or cure."
ALS causes degeneration of nerve cells in the brain and spinal cord that leads to muscle weakness, muscle atrophy and spontaneous muscle activity. The cause of ALS is not known, and with no effective treatment, the disease is often fatal within three to five years of diagnosis.
In 2008, the Department of Veterans Affairs began recognizing ALS as a presumptively compensable illness for all veterans with 90 days or more of continuous active service in the military. The VA in 2012 also raised the disability rating for those with the disease to an automatic 100 percent.
A 2006 report by the National Academy of Sciences' Institute of Medicine found an association between active-duty military service and ALS. The report, which analyzed numerous studies on ALS, concluded that military veterans within the past century are nearly twice as likely to develop the disease as those with no military history.
Regardless of membership status, Paralyzed Veterans' Veterans Benefits Department's mission is helping those with catastrophic disabilities such as ALS apply for benefits. "We train our service officers to look out for these kinds of claims because we know this disease progresses so quickly," McKenzie said.
Paralyzed Veterans also hosts conferences and training sessions for clinicians who may not fully understand ALS and provides grants to clinicians who treat ALS veteran patients. Paralyzed Veterans also hosts an annual event called the Summit, which brings together clinicians who handle patients with spinal cord injury (SCI) or diseases like ALS to share best practices and knowledge within their field. This year's Summit takes place Sept. 1-3, in Jacksonville, Fla.
Building on the successful track record of developing clinical practice guidelines for treating SCI patients, Paralyzed Veterans of America is currently considering the development of a similar set of clinical practice guidelines for patients with ALS, McKenzie said. That project, now in the early stages, will hopefully be unveiled in the next 18 months, she said.
"There isn't a lot of education out there about how to handle and treat patients with ALS," McKenzie said. "If you practice in the field, obviously you have the knowledge, but our goal is to educate across the board anyone in a health care setting that when they are faced with a patient with ALS that they have education material readily available to do so."
Still, much of the challenge is regards to ALS research is that no one can pin down what causes it, or why veterans are more likely to get it, McKenzie said. Unlike other diagnoses common among the veteran population that have a clearer cause and thus better prevention, like spinal cord injuries, ALS cannot necessarily be prevented because it has no clear etiology.
In addition, ALS is so relentlessly progressive that researchers often do not have enough time to follow and research the disease before it leads to death. These challenges have caused some ALS research to be scaled back, McKenzie said.
"We hope that as time goes by, we can prolong life long enough to find a cure and proper treatment," McKenzie said. "Right now, when someone is diagnosed with ALS, we try to prolong life and ensure that the time they have with us is quality and that they have the proper equipment to make it easier for them and their family. There's a lot we'd like to do with this disease, but time is playing us."
https://pva.org/news-and-media-center/recent-news/may-is-als-awareness-month/
https://nationaltoday.com/als-awareness-month/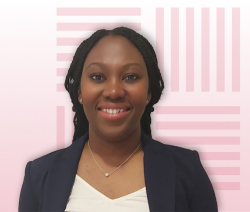 Latest posts by Lorraine Arkaifie, MSN, AGPCNP-BC
(see all)