Have you suddenly seen your senior or relative moving more slowly or experiencing crippling back pain? Are they having difficulty bending or twisting their backs, or have they acquired a hunchback posture? These may be signs of a compression fracture affecting your seniors. Learning about all of the things your parents can struggle with is a full-time job. You may not know everything about aging, and that can make it harder to care for your parents on your own.
Not all parents are even comfortable with the thought of their children taking care of them. That is when you should consider home care to help your parents. They may want to age in place, require help, and feel independent. Home care can help with all of this and even observe a senior when they start physically acting differently.
If things become bad, your parents may need to go to a doctor for more help. Here is what you need to know about compression fractures and how to help your senior parents when they're struggling.
Learning What a Compression Fracture Is
Compression fractures, also known as vertebral compression fractures, are spinal injuries that occur when a crack or fracture develops in one or more of the bones that make up the spine. Compression fractures are especially prevalent in the elderly and female populations. Compression fractures occur in around 25% of postmenopausal women in the United States.
The disorder may develop in an otherwise healthy person's spine due to severe trauma. However, older folks – particularly those with weak bones or osteoporosis – may be more at risk of falling or being involved in an accident. Compression fractures may occur in seniors with weak bones due to ordinary movements such as lifting a light item or merely sneezing.
Understanding The Symptoms of Compression Fractures
Because symptoms in older persons are similar to those of prevalent illnesses such as arthritis, they may be misinterpreted or disregarded. It can be hard to diagnose, even for a doctor. However, if you start noticing these symptoms, it is crucial for your seniors to head to their doctor.
Back discomfort develops suddenly and grows in severity when standing and decreases in intensity while resting on the back.
Limited range of motion in the spine (bending or twisting the spine becomes difficult, painful, or impossible).
Height reduction and/or stooping posture.
Numbness
Weakening muscle strength
Difficulty walking
Trouble controlling bladder
If this is left untreated, it can severely impact how a senior lives and their quality of life. It can lead to serious complications like chronic pain and loss of independence which can negatively impact a senior's mental health.
Can Seniors Cope With Compression Fractures?
Maintain an eye on your loved one's therapy if they have any of these illnesses to help reduce their risk. If you feel a loved one may be suffering from a spinal compression fracture, contact their primary care practitioner immediately.
Compression fractures may be treated successfully in order to alleviate symptoms and avoid complications. In most instances, treatment is conservative – a brief period of bed rest along with physical therapy, pain medication, and spinal bracing. However, if symptoms continue or worsen, surgery may be considered.
If you or an aging loved one is considering home care in Elizabeth, NJ, please contact the caring staff at Adult Alternative Home Care today. (888) 664-1769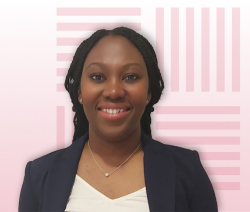 Latest posts by Lorraine Arkaifie, MSN, AGPCNP-BC
(see all)