Have you wondered if it's time to bring in 24-hour home care for your senior? Aging adults are often reluctant to embrace elder care providers, but there are reasons that might be the best option right now. Some of these signs can help you to determine when your senior might need more help.
She Gets Nervous about Leaving the House
If your elderly family member is suddenly reluctant to leave the house, there might be something to that. This is especially true if she's always been active and engaged in the community around her. The problem could be emotional, such as depression, or there may be something more practical going on, like a fear of driving or her vision has changed.
She's Having Trouble with Routine Tasks
Life is all about routine and keeping up with the routines of living. If it seems that your aging family member is having more trouble than she used to with her daily routines, there could be a reason. Check in with her about what is getting more difficult and how you can help.
She's Often Got Spoiled Food in Her Fridge
When you peek into your senior's fridge, how does it look? If it's bare or there seem to be a lot of foods that are past their lifespan, that's not a good sign. It can even mean that your elderly family member is not eating meals all that regularly, even if she tells you that she is.
Her Home Is Looking Worse for the Wear
It's also important to pay attention to how your senior's home looks. If the house no longer looks as tidy as she's usually kept it, that might mean that it's difficult for her to keep up with those tasks. Piles of unopened mail and a lot of clutter are something that you might need to address sooner rather than later.
Her Appearance Has Changed
Another sign that can hold more meaning than you might think could be if your senior's appearance seems to be changing. Does she seem as if she's always wearing new clothes or the same outfit? Both could mean that it's difficult for her to keep up with clothing or even that it's difficult for her to change clothes. Small changes can have big meaning.
Her Health Is Getting Worse
Your elderly family member's health is another big sign that she could need more help. That's especially true if health issues that have always been under control now are not. Talk with her about how she's feeling and what she's doing to help to maintain her health.
Something Just Feels or Seems Off
If something just doesn't feel right about your senior's current situation, don't brush that feeling away. Your subconscious can register problems that you might not have words to explain. And you might be more correct than you think.
24-hour home care providers can offer so much help to your senior and can greatly improve her quality of life in a variety of different ways.
If you or an aging loved one is considering

24-hour home care in Elizabeth, NJ

, please contact the caring staff at Adult Alternative Home Care today. (888) 664-1769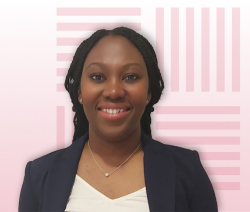 Latest posts by Lorraine Arkaifie, MSN, AGPCNP-BC
(see all)