Fall prevention may not seem like a lively topic but it's important. Falls are major causes of injury among older adults. Your doctor might recommend using a cane or walker to keep you steady.
Other assistive devices include:
A raised toilet seat or one with arm rests

Grab bars for the shower or tab

Handrails for both sides of stairway

Nonslip treads for bare-wood steps
Falls put you at risk of serious injury. Prevent falls with these simple fall prevention measures:
Take away trip and fall dangers
. Do not use throw rugs which is a tripping hazard and there should be slip – resistant floors in homes. The lighter the floor colors, the greater the vision. Keep a clear path between your bedroom and bathroom as well.
Install grab bars and handrails
. These safety devices are crucial for going up and down stairs, getting on and off the toilet, and stepping in and out of the bathtub without injuring yourself.
Have a bigger hallway
. The smaller the doorways, the dangerous it is for an elderly person. The doorways and hallways should be wide enough to accommodate wheelchairs and walkers. There should not be objects like shoes lying around.
Light up your living space.
Creating a home that is more suitable for the elderly requires the installation of brighter light bulbs particularly in stairways and hallways. Insufficient lightning is another major hazard.
Do not wear loose clothing
. Avoid wearing loose-fitting clothes at home though it makes you feel comfortable, it can also make you more likely to fall.
Wear sensible shoes
. Consider changing your footwear as part of your fall-prevention plan. High heels, floppy slippers and shoes with slick soles can make you slip, stumble and fall. Make sure your shoes and slippers fit well, also avoid slippery socks or stockings.
Older people long to keep their independence for as long as possible and with a few simple measures in place, they will be able to go about their daily lives with as little risk as possible.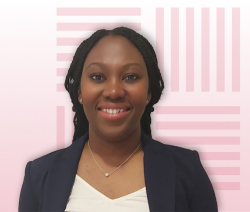 Latest posts by Lorraine Arkaifie, MSN, AGPCNP-BC
(see all)