Close to 300 dementia patients were set up with a music playlist up to three times per week for six months. The study's goal was to see if music could help ease sundowners. The study found that in the first three months, depression and agitation greatly improved.
Have you considered the benefits of classical music to ease your mom's distress and agitation in the evening? September is Classical Music Month. Why not try it out and see what happens?
What Music Helps the Most?
How do you find the music that helps your mom? It's often down to trial and error. If you can find music she loved as a child, it may be best. Think of the classical music her parents played. If she grew up watching Looney Tunes cartoons or old Disney movies, the classical music in those may soothe her.
Try to aim for music that is softer and doesn't have loud, jarring drums or symbols that might startle her. Sudden changes in volume can impact your mom's mood and increase agitation.
Recommendations for Classical Musicians That Aren't Loud or Jarring
What are some of the best classical music pieces that won't startle her? It comes down to how sensitive she is.
Try Mendelssohn's Songs "Songs Without Words." It has gentler songs that are played on the piano. If your mom wants something more upbeat, the Hooked on Classics option from the 1970s is going to take her back in time.
Back in 1993, a study by Rauscher FH, Shaw, GL, and Ky KN found that spatial reasoning skills improved and blood pressure reduced after 10 minutes of one specific song. That song was Mozart's "Sonata for Two Pianos." The so-called Mozart Effect has also been found to leave lasting effects on the brain.
Other recommended pieces include Frederic Chopin's "Valse in D-Flat Major, Op. 64 One-Minute Waltz." You might also find that Bela Bartok's "Romanian Folk Dances: Dance With Sticks" is gentle and calming enough.
Are You Also Taking Care of Yourself?
Alzheimer's is a challenging disease for families. If you're the main caregiver for your mom, it's time to consider the benefits of having a professional Alzheimer's care aide. As much as you'd like to be the only one helping your mom with her personal care needs, housekeeping, meals, and transportation, it's a lot.
When her mood changes due to sundowning, the agitation can be alarming and stressful. If you find yourself feeling overwhelmed, it's definitely time to arrange Alzheimer's care.
Alzheimer's care aides can help your mom with her showers and personal care needs. They can clean her home and cook meals. They'll remind your mom to take her medications.
While they do that, use the time to take care of yourself. Join your friends for lunch. Head to the beach for a picnic with family. Stay at home and have a lazy day catching up on your favorite shows or movies. Just make sure you're doing things you love.
Sources:
https://www.ncbi.nlm.nih.gov/pmc/articles/PMC1281386/
If you or an aging loved one is considering Alzheimer's care in Elizabeth, NJ, please contact the caring staff at Adult Alternative Home Care today. 888-664-1769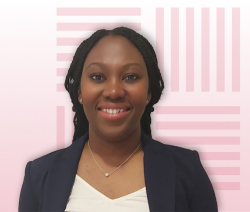 Latest posts by Lorraine Arkaifie, MSN, AGPCNP-BC
(see all)