August is Boomers Making a Difference Month. Baby boomers are typically identified as anyone born between 1945 and the early 1960's. Many of those hard-working individuals that you meet while serving our community are baby boomers.
Baby boomers have seen huge cultural and social changes in their time. Born before the popularity of television, they have lived through decades of world upheaval. Brought up before Walmart and the internet, they have had to make their way without access to the extras that we all now take for granted.
So many characteristics have been attributed to Boomers. When people think of Boomers they tend to think of wealthy, active, involved adults who make up the largest generation and continue to have an impact on society. This is not entirely true. Many boomers still struggle financially.
Boomers love to volunteer and help others. We may come across many people volunteering and helping other food banks, salvation armies and many more places where they can spread love and lend a helping hand.
There are 77 million baby boomers in America that were born between 1945 and 1960's making a huge impact in our communities and our country. Boomers have high levels of education, wealth and skills that they pass on to the community. August is a time when boomers give back to their communities. More than 13 million boomers volunteer each year in august on anything their communities need.
#1 Cause of the Boom. Historians have suggested different reasons for the start of the baby boom. Some say that people just wanted to return to a sense of normalcy after the depression and war, and starting a family was a good way to do that.
#2 Boomer Values and Attributes. Baby Boomers were influenced by having grown up in a post-war economic upswing.
#3 Famous Boomers. Boomers certainly have made a difference in the world! The first Boomer president was Bill Clinton. George W. Bush, Barack Obama, and Donald Trump are also presidential Baby Boomers.
If your parents or grandparents are boomers, let's make this August special for them. I'm sure they deserve it!
If you or an aging loved one needs live-in home care in Cranford NJ, please call our staff at 908-590-1759.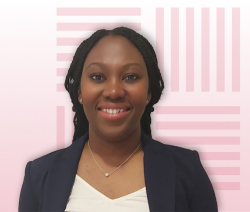 Latest posts by Lorraine Arkaifie, MSN, AGPCNP-BC
(see all)