Obesity is on the rise among seniors. According to studies nearly 1 in 4 seniors are obese. There are a lot of factors that play a role in seniors becoming or staying obese. Side effects from medications, the slowing down of the metabolism as seniors get older, and a sedentary lifestyle can all contribute to obesity. Seniors who are obese or overweight need to make healthy diet choices every day.
Snacking is a source of hidden calories for many seniors. Seniors that live alone may choose to snack all day rather than eat proper meals. Or, they may have a hard time cooking because of their medical conditions so they choose to snack instead. But snacking really pile on the pounds. Some of the low-calorie snacks that seniors should be eating include:
Fresh Fruits
Fresh seasonal fruits are fantastic healthy snacks for seniors. Naturally sweet and delicious fruits like apples, berries, oranges, and melons are not only low in calories but also packed with essential vitamins, minerals, and fiber. Vising the local farmer's market is a great way to find the best seasonal fruit. A home care provider can help seniors with grocery shopping, transportation and food preparation, as well.
Raw Vegetables
Eating raw vegetables is a great way for seniors to lose weight. Many raw vegetables have almost no calories, meaning seniors can eat their fill without gaining weight. Vegetables such as carrots, cucumber, bell peppers, and celery are all good choices. So are tomatoes, squash, and leafy greens. Splurge on pre-cut and washed vegetable trays or have a home care provider create a tray of freshly washed and cut veggies in the morning to snack on all day.
Greek Yogurt
Thick and creamy Greek yogurt is perfect when seniors want a substantial snack but not a full meal. It's a fantastic source of protein. And with fruit added it's got an extra punch of vitamins and minerals.
Nuts and Seeds
While nuts are calorie-dense, they are also nutrient-dense and provide healthy fats and protein. Stick to small portions of almonds, walnuts, or sunflower seeds to enjoy their health benefits.
Rice Cakes
Choose whole-grain rice cakes as a low-calorie alternative to regular crackers. Top them with some hummus, sliced tomatoes, or a smear of natural peanut butter for added taste. Rice cakes are a great crunchy snack to enjoy when watching TV at night instead of eating potato chips.
Air-Popped Popcorn
Skip the butter and opt for air-popped popcorn, which is a low-calorie and high-fiber snack. You can sprinkle some nutritional yeast or a dash of your favorite spices for extra flavor.
Cottage Cheese
Cottage cheese is low in calories but it has more protein than a burger. With 28 grams of protein per cup cottage cheese is a protein-packed snack that will keep seniors full for hours. Pair it with fresh fruit or some chopped vegetables for a satisfying and low-calorie snack.
Boiled Eggs
Eggs are an excellent source of protein and healthy fats. Hard-boil a few eggs and keep them in the fridge for a quick and filling snack.
Sources:
https://www.obesityaction.org/resources/obesity-in-the-elderly/
https://hpi.georgetown.edu/obesity2/#
If you or an aging loved one is considering home care in Livingston, NJ, please contact the caring staff at Adult Alternative Home Care today. 888-664-1769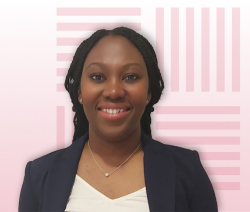 Latest posts by Lorraine Arkaifie, MSN, AGPCNP-BC
(see all)