To ensure the health of our elderly populations, we now have more resources than ever before to develop effective practices. Taking a holistic view of health entails considering the positive and negative effects of every element of one's lifestyle. This has not always been the most popular choice for elders, but focusing on holistic health is changing how your parents live.
This involves making positive adjustments to improve the physical, emotional, social, or spiritual well-being of our elders if one of these areas is not improving their health. Some of these things can be hard for seniors to focus on alone, and that is when something like home  care should be provided for your senior. Home care may or may not have experience with holistic health practices, but they can help a senior stick to a routine with holistic healthcare providers.
Maintaining holistic wellness leads to a healthy lifestyle and has a far stronger influence on elders than utilizing solely other types of treatment. As we become older, we encounter a slew of new issues, many of which have no apparent solution. A holistic approach successfully offers answers for various disorders, particularly mental and emotional challenges, that traditional health treatment may not address adequately. Here are a few ways your senior loved one can start prioritizing their holistic health journey.
Encourage Your Senior to Meditate
Meditation has received considerably more attention from scientists recently as it has grown in popularity. People report experiencing a sense of inner quiet and tranquility following their sessions, and this sensation tends to get stronger the more they practice mindfulness meditation. It may help to reduce age-related memory decline and increase attention spans.
Focus on Healthy Dieting and Eating
What you eat and put into your body either fights or assists sickness. Our systems grow more delicate as we age, making it even more crucial for seniors to practice good dietary habits. If they depend on others to prepare for them, it is up to their chef to ensure that they obtain the necessary brain meals. Taking a comprehensive approach to home care entails carefully selecting meal plans and making essential adjustments for each individual and their specific requirements.
Do Light Exercises Every Day
Yoga postures may be changed to make them simpler for seniors who struggle with particular stances, and modest strength training is beneficial for maintaining muscle density and motor abilities. Using these habits together may result in a much more robust physique. Most stretching methods have been shown to promote blood flow, boost healthy cardiac function, and, in some circumstances, help with digestion.
Try Out Musical Therapies
Certain tunes genuinely can put us to sleep, and when our bodies are in pain, or we have difficulty thinking clearly, such melodies become anchors that help seniors preserve their happiness. Musical therapists strive for a "moment of transformation" in which they may build a genuine connection with the patient. Brain scans were used in this research to demonstrate that this instant is scientifically traceable.
Source
https://www.ncbi.nlm.nih.gov/pmc/articles/PMC3228591/
If you or an aging loved one is considering home care in Cranford, NJ, please contact the caring staff at Adult Alternative Home Care today. (888) 664-1769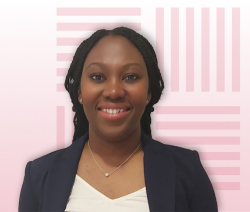 Latest posts by Lorraine Arkaifie, MSN, AGPCNP-BC
(see all)