There are many benefits seniors receive from aging in place. But sometimes staying at home can make things like getting routine medical care more difficult. When seniors are aging at home but no longer drive, the logistics of transportation to medical appointments can be difficult to manage.
Often a family member needs to take time off of work and plan on taking their senior parent to the appointment and home again. This can take hours. It can also be difficult for seniors who have Alzheimer's, or seniors who walk with a walker or cane, or who need a wheelchair to get into a vehicle, out of a vehicle, into the doctor's office, and then back into the vehicle to get back home.
What if they didn't have to leave their home at all? Home health care can solve many of the challenges involved in getting seniors to appointments for routine care by offering these services right in their home. Home health care can help seniors with things like:
Wound Care
Seniors who have diabetes or other conditions that can cause leg ulcers and sores often find it difficult and painful to visit the doctor to get their wounds treated. Home health care is much better for seniors because a trained medical professional will come to their home and clean and dress their ulcers. That way your senior parent doesn't have to get dressed, walk on uncomfortable or painful feet and legs, sit in the car, sit in the doctor's office, and go through the hassles of going to an appointment. Instead they can stay in the comfort of home and get the medical care they need.
Checking Vitals
Seniors who need routine monitoring of their vital signs fare much better when they have a medical professional come to their home to provide care. For seniors who have hypertension or heart problems or seniors who have had a stroke the stress of getting to the medical appointment can cause blood pressure and other vital signs to be abnormally high. This can affect the treatment that they get because it skews the results that the doctor sees. Taking these readings at home where they are comfortable and not stressed or anxious will give a much more accurate reading.
Rashes And Infections
If your senior loved one has any rashes or infections that need to be treated home health care is a great option for treatment. That way your senior parent isn't at risk of picking up germs or bacteria that could make their condition worse at the doctor's office.
Checking Oxygen Levels and Equipment
If your senior loved one needs portable oxygen you know how difficult it can be to get them to the doctor's office with their oxygen. It's much safer and easier to have a home health care professional come to the house to check your senior parent's blood oxygen levels and make sure the tank is working properly than to take them out to the doctor.
Source
https://www.nia.nih.gov/health/aging-place-growing-older-home
If you or an aging loved one is considering home health care in Millburn, NJ, please contact the caring staff at Adult Alternative Home Care today. (888) 664-1769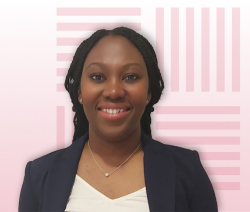 Latest posts by Lorraine Arkaifie, MSN, AGPCNP-BC
(see all)