August is National Immunization Awareness Month, an annual observance highlighting the importance of getting recommended vaccines at various life stages. The CDC offers graphics with key messages and sample newsletter content to help communicate about immunization during August and throughout the year.
Adult Immunizations are very important due to the rate of unvaccinated adults in the United States.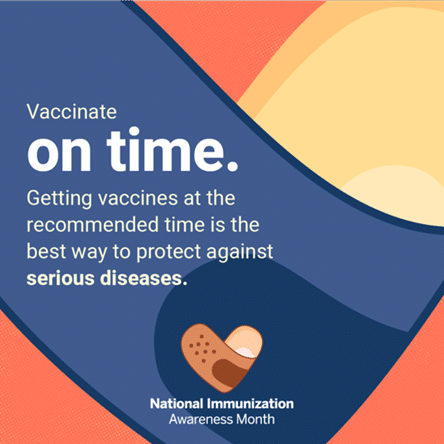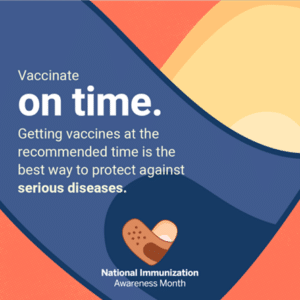 ● Adult vaccination rates are extremely low.
● Most adults are NOT aware that they need vaccines.
● Recommendation from their healthcare professional is the strongest predictor of whether patients get vaccinated.
● There are many missed opportunities for vaccination because many healthcare professionals are not routinely assessing vaccination status
According to the Centers for Disease Control and Prevention (CDC), thousands of American adults get sick each year from diseases that vaccines can prevent. For patients with asthma or COPD and other chronic diseases vaccines are an important step in protecting their health from serious diseases like influenza and pneumonia.
Adults with chronic conditions get vaccinated. Chronic health conditions can increase your risk of serious complications from certain vaccine-preventable diseases, such a flu and Covid 19. Serious complications may include long-term illness, hospitalization, and even death.
Different Types of Vaccines
Flu vaccine
Pneumococcal vaccines
Hepatitis B vaccine
Tdap vaccine/Td vaccine
Shingles vaccine
COVID-19 Vaccine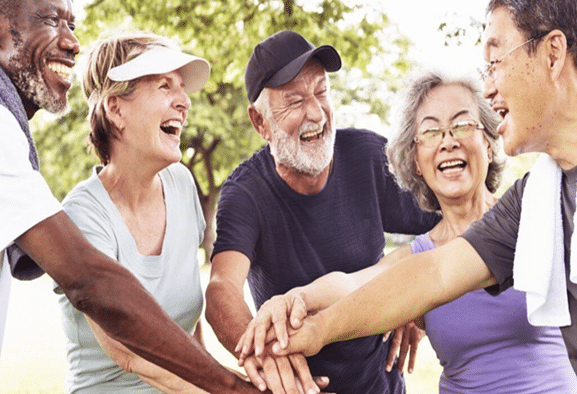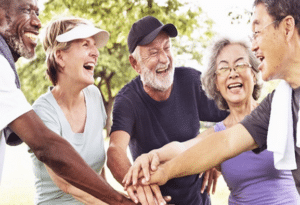 According to the CDC, if you have heart disease, it might be harder for you to fight off certain diseases or you may be more likely to have serious complications from certain diseases. If you have heart disease, or had a stroke, you have a higher risk of serious medical complications from the flu. That is why it is so important to always have your vaccines up to date.
Seniors need to be immunized too in order to protect themselves against certain illnesses and diseases. Many diseases can bring serious illness and even death in senior citizens who fail to get the proper vaccinations. Immunization Awareness is very important because it helps our community, our children, seniors, and young adults understand and always keep in mind the importance of immunizations for all ages.
If you or a senior loved one needs assistance with personal care or assistance with doctor's appointments, please call our office at 908-908-1759.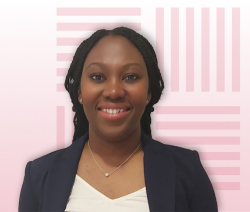 Latest posts by Lorraine Arkaifie, MSN, AGPCNP-BC
(see all)