When seniors are getting ready to add a pet to the family, there are a lot of things to consider. One of the biggest considerations is the age of the pet. There are pros and cons to adopting a pet that is considered a senior pet.
Some seniors hesitate to adopt a senior pet because they are afraid that pet will have a lot of health problems. And it's true that senior pets require regular health checkups and are more prone to age-related illness. But that doesn't mean that the pet will develop any serious health problems or will require a lot of extra vet care. Some of the things that seniors should know about adopting a senior pet are:
Senior Pets Are Easier To Care For
One of the things that seniors need to consider when choosing a pet is how much physical strength they will need to take care of that pet. Seniors who have senior home care will have help with things like lifting bags of food or litter, cleaning litter boxes, or picking up the yard. But even with senior home care seniors should be able to fill water bowls, dish out food, and do other tasks to take care of a pet. Seniors pets typically are easier to take physical care of.
Senior Pets Are Low-Maintenance
Kittens and puppies are adorable. They can fill the house with love and joy and their antics are delightful to watch. But when it's 3 A.M. and the kitten is racing around the house or the puppy is barking at animals in the yard that's not cute. Baby animals are high-maintenance and require a lot of time, energy, and training. Senior pets have already grown out of their baby stage. They usually just want a soft place to nap and some good food. Seniors who want a low-maintenance pet should choose a senior pet.
Senior Pets Are Great Companions
One of the best reasons to choose a senior pet is that they are fantastic companions. Senior cats and dogs just want to be with their human friends. They will nap, watch TV, and hang out with seniors. They provide quiet companionship and stress relief for seniors. Seniors who aren't sure if they want to commit to a senior pet should try fostering a pet that they're interested in adopting. Fostering that pet gives seniors the chance to try out the relationship and see if it's a good fit. Once seniors experience the joy of having a senior pet they will see why senior pets make the best companions.
Where To Find Senior Pets
Shelters and rescues are overflowing with senior dogs and cats who need loving homes. When seniors adopt a pet from a shelter they will get all the support they need to help their pet settle into their home. Animal behavior experts will guide seniors through the process of integrating a senior pet into the household.
If you or an aging loved one is considering senior home care in Cranford, NJ, please contact the caring staff at Adult Alternative Home Care today. 888-664-1769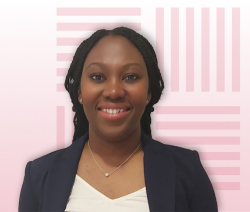 Latest posts by Lorraine Arkaifie, MSN, AGPCNP-BC
(see all)